Duke Hospital & University 3BR Residence – Duke University 2BR Double King – White Oak 4BR Spacious with Large Fenced Yard – Parthenia 3BR Duke Universe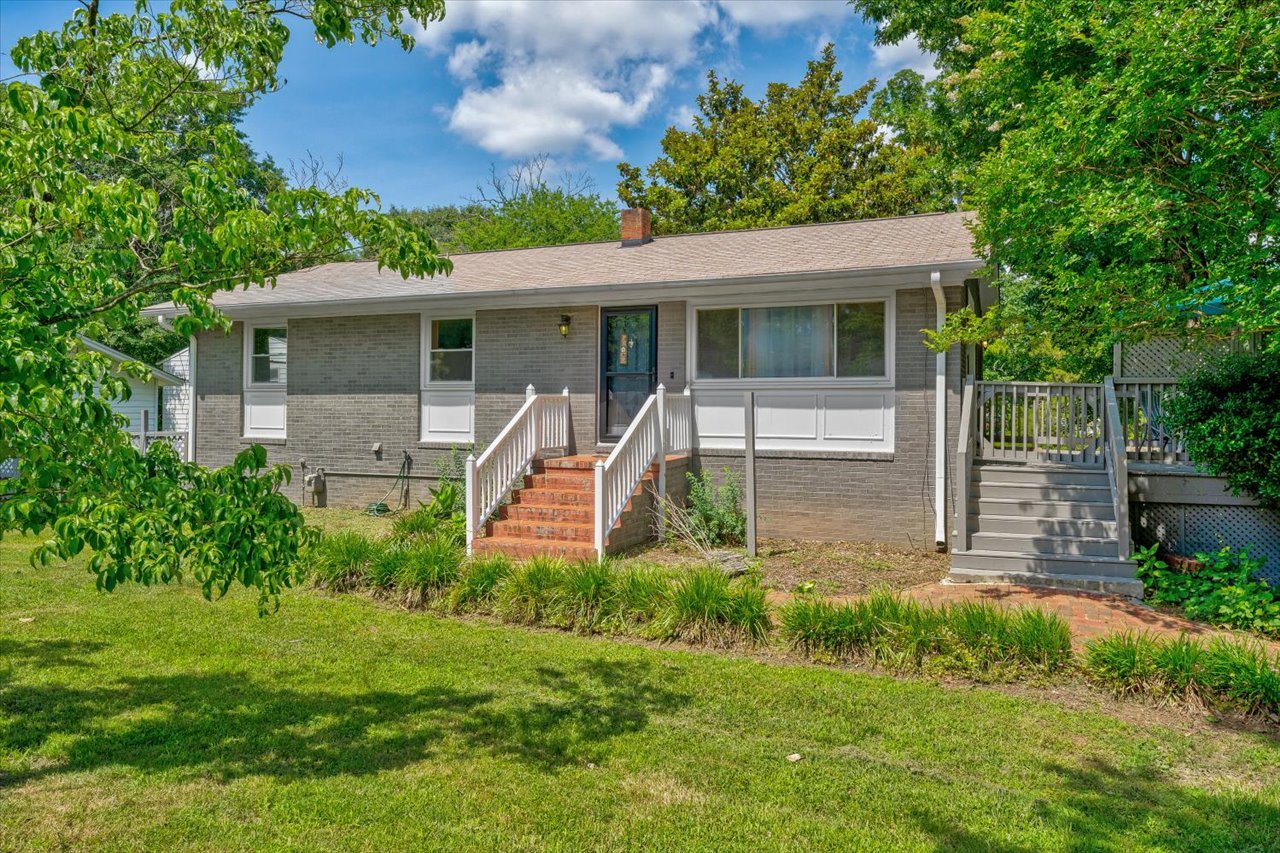 The Ultimate Guide to Durham Furnished Houses for Rent
Finding the best Durham furnished houses for rent doesn't have to be complicated. There are many aspects involved while looking for and renting a furnished home. In this post, we have outlined the essential details of finding and renting a furnished house in Durham so that you can be assured you're getting the best out of your stay there!
Durham Furnished Houses for Rent
When looking for Durham furnished houses for rent, there are a few things to keep in mind. First, figure out your budget. It's essential to find a place within your price range to comfortably make the monthly payments.
Next, decide what sort of furniture and appliances you'll need. If you plan to cook meals at home, you'll need a kitchen with all the appliances. In case you're only looking for a place to sleep and don't plan on doing much cooking, a basic setup will work for you.
Lastly, think about what you like best. Do you like a quiet neighborhood or one with a lot going on? Do you want a private backyard or access to public parks? Once you know what you're looking for, it'll be easier to find the perfectly furnished rental property for your needs.
Types Of Furnished Houses in Durham
There are many types of Durham furnished houses for rent, including apartments, condos, single-family homes, and even townhomes that are all furnished and ready for you to move in.
Many apartment complexes provide a huge variety of facilities and amenities. Some of them even come with furniture included in the rent price, so be sure to ask about that when you're looking around.
Plenty of single-family homes or townhomes are also available for rent with more space and privacy than an apartment. You'll have your own yard or patio to enjoy.
When searching for a furnished rental house in Durham, ask what type of furniture is included. Some homes come fully furnished with everything you need, while others may only have basic furniture like a bed and dresser.
The Benefits of Renting Furnished Houses
Renting a furnished house in Durham can save you a lot of money. When you rent an unfurnished house, you have to pay for all the furniture. This can cost you an arm and a leg, especially if you buy new furniture. The furniture is included in the rental price of a furnished house. This can save you tremendous money, especially if you move into a new home.
Opting for a furnished house for rent can make your move much easier. If you have to move all of your furniture yourself, it can be very stressful and time-consuming. With a furnished home, you don't have to worry about that. It's all already set up, so all you have to do is move into your new home.
What Should I Look for in Rental Furnished House?
There are a few things to remember when searching for Durham furnished houses for rent:
Consider the size of the house and the number of bedrooms and bathrooms you need.
Look at the amenities that are included with the rental. Many furnished homes come with basic furniture, but some may also include appliances, dishes, and linens.
Check if any special requirements or restrictions come with the rental agreement.
How to Find Rental Furnished House?
Here's how to find the perfectly furnished rental house for your needs:
Define Your must-haves
What amenities are you looking for in a rental? Put together a list of your must-haves before you start searching so you can narrow down your options.
Location
Durham is a large city in North Carolina, with many neighborhoods. Think about where you want to be and search for rentals in that area.
Set a Budget
How much rent can your pocket allow you to pay? When setting your budget, consider other expenses like utilities and furniture.
Start Your Search Early
The best-furnished rentals will go fast, so start your search early! Use online listings and resources like social media to find rentals.
Be Prepared to Sign a Lease
Most furnished rentals require you to sign a lease, so be sure to read the lease agreement carefully before signing.
You'll be able to find suitable Durham furnished houses for rent by practicing those tips.
Additional Considerations When Renting
If you plan to have regular visitors, ensure the house can comfortably accommodate them. You'll also want to consider the length of your stay and whether you need any special accommodations.
Let's say you have pets. In this case, ask the homeowner whether he allows pets inside the house. Many landlords have strict pet policies, so it's essential to inquire ahead of time. You may also want to bring pet supplies, like food and bowls, just in case.
Finally, ensure you understand your lease agreement's terms before signing anything. In case you're renting a furnished house for the first time, that's especially important. Be clear about what's included in the rental price and what isn't. In case you find various potential problems with the home, like damage or repairs that need to be made, get these in writing as well.
When is the Best Time to Rent Furnished House?
Durham's furnished house rental market is constantly changing, so it's difficult to say definitively when the best time to rent is. However, a few general trends can give you an idea of when you might get a good deal.
The winter months are slower for furnished house rentals. This is because many people want to move when their children are out of school during the summer. You may get a better deal during the winter if you are flexible with your moving date.
Another time that you may get a good deal is if you're willing to move at short notice. Many furnished houses sit empty for long periods, and landlords are often willing to negotiate on price if you're willing to move in right away.
What are the Best Areas to Rent Furnished House?
Some of the best areas to consider in Durham include:
The Bull City
This area is home to Duke University and is full of culture and nightlife. It's also very walkable, which is a plus if you don't want to deal with parking.
Old West Durham
Old West Durham is an excellent place with a more laid-back vibe. It's close to downtown but still has a small-town feel.
Brightleaf Square
This neighborhood is perfect because it's close to shopping and restaurants. Brightleaf Square is also next to Duke University, so it's ideal for students or faculty.
What to Do Before Signing the Lease?
First, you need to ensure you understand what is included in the rental agreement. You must ask about the furniture included in the rental price. Inquire about any additional fees associated with the rental, such as utility bills or security deposits.
Once you've found a furnished house for rent in Durham that meets your needs, make sure you check it out first before signing the lease. This will give you a chance to see the furniture's condition and ensure that it meets your expectations. It's also a good idea to meet your potential landlord and get a feel for their personality. This can help you decide if they're someone you feel comfortable with.
Before signing any lease, you must read through it carefully. You need to understand everything associated with the rental agreement. Once you've signed the lease, keep up with your end of the bargain taking care of the house and paying rent in time.
Available Amenities
The following is a list of amenities that are often available in Durham furnished houses for rent:
Fully equipped kitchen with the complete range of appliances
A living room with comfortable furniture
A dining area with a table and chairs
A laundry room
A balcony or patio
A swimming pool
A fitness center
Pet Policy
Durham is a pet-friendly city, with many landlords accommodating pets in their rental properties. However, when it comes to furnished rentals, the rules may be different.
Some landlords of furnished rentals will allow pets on a case-by-case basis. This means you'll need to provide information about your pet (such as breed, size, age, and temperament) and get approval from the landlord before signing the lease.
Other landlords of furnished rentals may have a strict no-pets policy. This means that you won't be able to have any pets, even if they're small and well-behaved. Before you start your search for a furnished rental in Durham, be sure to ask about the pet policy so that you can find a property that will accommodate your furry friend!
Thanks for reading our guide to Durham furnished houses for rent. We have provided you with all the information you need to search for the perfect rental property. With our tips, you can find a furnished house that meets all your needs and budget. So what are you waiting for? Start your search today!
What's good food to eat in the Durham, Chapel Hill area late night?
Here's some advice from a native:

Time out – Open 24/7
Might As Well bar and grill in downtown Chapel Hill
Wings over Chapel Hill